20

Mar, 2023
Are more businesses choosing to go down the self-insurance route?
The seeds have already been planted for businesses to start self-insuring because insurance companies are "not keeping pace" with evolving commercial coverage needs, according to Hélène Stanway, president of commercial property community Sense Consortium.
Stanway, who was speaking at a webinar hosted by law firm Kennedys on 9 March 2023 – part of its Future of professions series – claimed there were several problems within the insurance industry stemming from the fact that commercial property clients have "not been happy" with the products being provided by underwriters.
She said: "I would love to see how many underwriters actually talk to the clients and how many really ask the question of what's needed to be covered.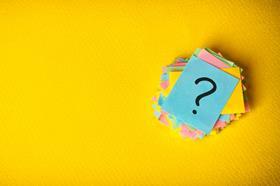 "There is a protection gap problem and there is an underinsurance problem.
"I have spoken to clients that are underwritten and they are not happy."
Because of this dynamic, Stanway believes commercial property clients will go down the self-insurance route.
"[These clients] are saying they are out innovating insurers, [that insurers] are not keeping pace and they are not giving the coverage that [these businesses] need.
"So, [they say] 'I'm going to self-insure and I'm going to go and find different markets'."
Less business
Stanway predicted that insurers are going to "suddenly wake up" to less business from commercial property clients as a result of this line of thought.
She added: "All I hear [people say about insurers] is 'you've put my premium up and I have not done anything differently.'
"They get their renewal quote and it's higher.
"That doesn't balance in the eyes of the client, so they are shifting out of insurance – they're self-insuring.
"I'm hearing it already and the seeds are out there."
Meanwhile, Richard Susskind – author and advisor on legal and professional services – felt there was a sector-wide challenge around thinking of different ways of handling risk and ensuring compliance.
He said: "Someone brighter than me will probably come up with it and we'll go 'oh my goodness, why did we never think of that before?'
"It's just hard to imagine when you're in an industry that's doing so well, that the industry will at some stage no longer exist in its present form."
Related Posts