20

May, 2023
Doctors, frustrated over need for insurance company's OK, seek lawmakers' help
Wyoming is the only state without laws that guide how health insurance companies can approve and deny medical care.
Lawmakers on the joint health committee agreed to try to change that Friday.
Members of the Joint Labor, Health and Social Services Committee met in Casper for the second day of interim hearings to discuss prior authorization, the process by which health insurance companies approve treatments for patients.
Testimony from doctors, hospitals and medical groups swayed the lawmakers, who were at times animated and argued that the issue needs solving. In a rare sign of unity, the committee agreed to form a working group and unanimously voted to draft a bill that will aim to curb the power of health insurance companies in Wyoming.
"We don't need this extra burden and we've got to serve people better," said Sen. Dan Dockstader, R-Afton.
Dr. Kevin Helling, a Casper-based general surgeon, and medical groups shared statistics and gave vivid testimony that portrayed prior authorization as a system run amok.
Prior authorization increasingly consumes the time and resources of doctors and medical facilities, who are asked to justify their decisions to health insurance companies. Hospitals and clinics have had to add employees to handle waves of approvals and appeals, which are different across companies, those who spoke said.
Nathan Stutte, the chief financial officer of Sheridan Memorial Hospital, told lawmakers that the hospital employs five people whose sole job is to work on prior authorizations. In the hospital's clinics, another one or two people are usually dedicated to health insurance approvals, he said.
"We're redirecting vital health care resources to administrative work," he said.
Stutte, the Wyoming Hospital Association, Wyoming Medical Society and others described the challenges that doctors go through to get their patients the care that they believe they need, including the requirement that they sometimes take a step-by-step approach, trialing other medications or treatments that may or may not work.
Even when doctors do secure coverage, they and their patients can be forced to go through a reauthorization process that denies patients care, they said.
More than 90% of physicians reported care delays, while a third reported that prior authorization led to "serious adverse events" for their patients and a quarter said it led to a patient's hospitalization, according to statistics from the American Medical Association.
"What it's turned into now is a maze that's almost impossible to navigate efficiently, the net result of which is patients suffer," Helling said.
Helling shared exasperation at the many hoops that patients and doctors have to jump through. He frequently sees health insurance companies denying treatment plans as not "medically necessary" and then again denying appeals.
"My expectation is that they're going to say, 'No,'" he said. "I'm not even sure that they read them."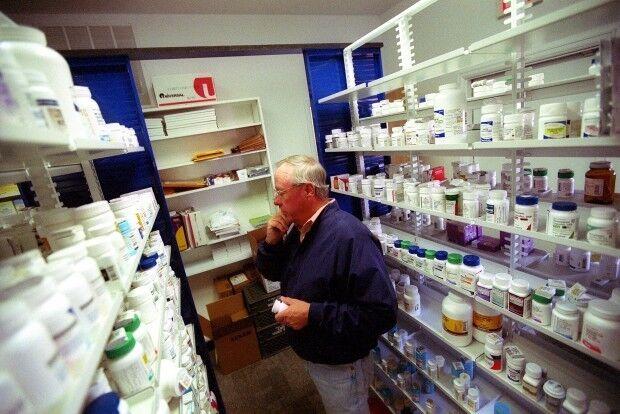 Representatives for Blue Cross Blue Shield of Wyoming, Cigna and Mountain Health CO-OP emphasized that prior authorizations are meant to rein in costs for health care consumers by screening the use of costly treatments and procedures up front. They argued that the process also helped doctors to keep up with the most current and effective care.
Heather Roe Day, a lobbyist for Blue Cross Blue Shield of Wyoming, told the committee that the health insurance company only denies a fraction of prior authorizations, and that delays in their approval stem in part from the many ways that doctors submit requests, with the company having to digitize faxed requests.
"We view prior authorization as an opportunity to assist that provider in providing better medical care," said Bruce Spencer, an attorney who represents Mountain Health CO-OP.
Both the health insurance companies and the medical groups expressed a desire to work together to draft legislation that would begin to address prior authorization in Wyoming. Lawmakers on the health committee took that interest and decided to create a working group.
Dockstader and Rep. Sarah Penn, R-Lander, will oversee the discussions between the two groups and initial drafting of the bill ahead of the committee's next meeting in June. Members of the committee also gave them a list of ideas that they would like to see addressed in the draft.
In general, the group will to develop legislation that streamlines the approval process by standardizing and expediting prior authorization. They will also look to agree on medical care that qualifies as "urgent."
But lawmakers clearly came out on the side of medical providers and advocates. Sen. Lynn Hutchings, R-Cheyenne, and others said they wanted to support doctors and hospitals in drafting legislation that would reign in health insurance companies.
Penn pointed to fines as a means of penalizing the companies, while Rep. Ben Hornok, R-Cheyenne, asked the working group to study ways for medical providers to recoup prior authorization costs.
"When I hear that nine days [of delay for prior authorization] is a win, that's ridiculous," Dockstader said. "We've got to step in, put something together and get it put together for this session."
Get Government & Politics updates in your inbox!
Stay up-to-date on the latest in local and national government and political topics with our newsletter.
Related Posts