7

Apr, 2023
Judge tosses blood alcohol results of Madison man charged in traffic death of 14-year-old boy
A Dane County judge threw out the blood alcohol test results of a Madison man charged with causing a crash last year on the city's Southwest Side that killed a 14-year-old La Follette High School student and injured the boy's younger brother.
In a written ruling issued Monday, Circuit Judge Mario White said police did not have probable cause on Jan. 15, 2022, for the drunken driving arrest of Sadarius A. Goodall, 42, who police said had left the car he was driving at the crash scene and fled to a nearby apartment after a crash that killed Jeremiah Broomfield.
Goodall was initially charged with hit-and-run involving death and hit-and-run involving great bodily harm for the crash, which happened on Schroeder Road near Ellis Potter Court.
About 3½ months later, White approved adding alcohol-related charges against Goodall, including homicide by drunken driving, after an analysis by the Wisconsin State Laboratory of Hygiene found that after the crash, Goodall had a blood alcohol concentration of just over 0.10%, above the 0.08% limit for drivers in Wisconsin.
But in a five-page ruling on Monday, White wrote that the observations by Madison Police Officer Nicholas Cleary were not enough to establish probable cause that Goodall was intoxicated, though White wrote probable cause did exist to arrest Goodall for hit-and-run.
"The slight odor of intoxicants, the somewhat glossy eyes, and somewhat slurred speech are not enough," White wrote.
Listening to audio from a squad car video taken following Goodall's arrest, White said he also didn't hear slurred speech. While the fact that police knew Goodall had fled the scene of a crash and lied to police about being the driver "certainly move the needle closer to probable cause," White wrote, "that needle does not reach probable cause. There was strong reasonable suspicion to conduct field sobriety tests. If those tests had been refused an adverse inference could be made."
According to a criminal complaint, Broomfield was a passenger in a Hyundai traveling east on Schroeder Road and turning left to enter Kwik Trip's parking lot. A Ford Crown Victoria, later determined to have been driven by Goodall, was westbound on Schroeder Road at a speed estimated as high as 90 mph and struck the Hyundai.
After the crash, police learned the driver of the Ford had fled on foot. Police went to the home of the Ford's registered owner and found Goodall there, though the vehicle's owner at first said she had been the driver in the crash.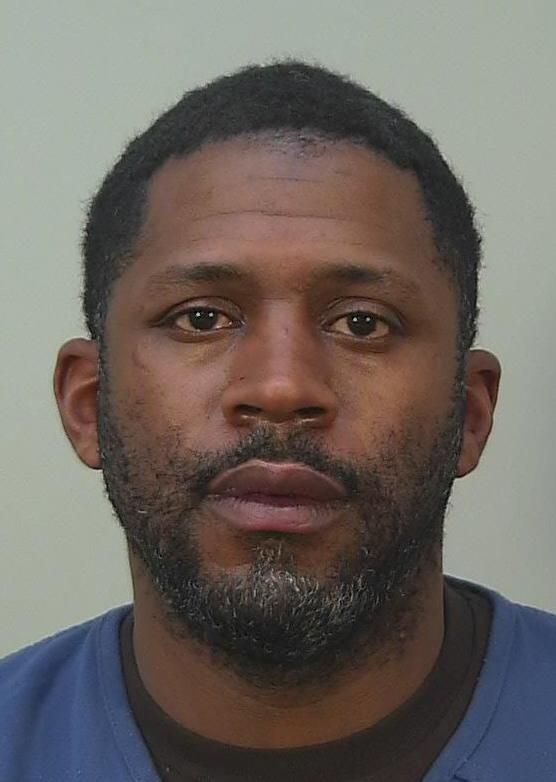 But police saw no injuries on her, while Goodall appeared to have facial discoloration from the deployment of an airbag. While it appeared Goodall may have been intoxicated and he admitted to having had some alcohol, White wrote, he wasn't asked by police to perform field sobriety tests, nor was he given a preliminary breath test.
Goodall consented to a blood draw, but his attorneys argued that under the circumstances his consent was coerced, and White agreed.
There was no immediate word on how the ruling would affect the alcohol-related charges against Goodall.
Assistant District Attorney Timothy Verhoff, who is prosecuting the case, said Tuesday that he and District Attorney Ismael Ozanne will discuss White's decision, and Ozanne will consult with the state Attorney General's Office to see whether it believes the ruling should be appealed.
Hit-and-run involving death and homicide by drunken driving carry the same maximum penalty under state law of up to 25 years of combined prison and extended supervision. Homicide by drunken driving, however, carries a mandatory minimum sentence of five years in prison, unless a judge finds there is a compelling reason to impose something less.
Among the animal welfare accusations: a penguin that had been "decapitated" by a racoon, a hornbill eaten by meerkats and a capybara that died…
The first-term Democrat says lame-duck laws passed in 2018 have cost his office resources, which Republicans are now using to criticize him.
The investigation found a "hostile or unprofessional working environment" may have contributed to the suicide of another high-ranking civilian…
Dane County supervisors rejected a scaled-backed version of the jail pushed by its Black Caucus and criminal justice reform groups only to not…
"In this case, Dane County has failed to protect our youth from this ever happening to them," said one of David Henzie-Skogen's accusers. 
Sign up for our Crime & Courts newsletter
Get the latest in local public safety news with this weekly email.
Related Posts