24

Mar, 2023
The 2018 change – known as the reverse-onus bail test – meant that an accused person had to give a compelling reason why bail should be granted, rather than police being required to argue why it should not.
"We don't have any apologies to make for acting in response to community outrage of something that was absolutely abhorrent," Symes said. "Responding quickly and perhaps, without the opportunity to consider all of the consequences, was something that had to be done at that time.
"But since that time, it's become clear that … we cast the net too wide."
Symes confirmed that the two reforms – refining the unacceptable-risk test and limiting the reverse-onus bail test to those charged with serious offences and those who pose a terrorism risk – had received in-principle support in cabinet.
The government will begin broader consultation this week before the proposed reforms return to cabinet for approval and any amendments are introduced to parliament
The commitment to bail reform comes after coroner Simon McGregor took aim at the state's strict bail laws for being "incompatible" with the Charter of Human Rights and discriminatory towards First Nations people, as part of his damning findings on the death in custody of Indigenous woman Veronica Nelson.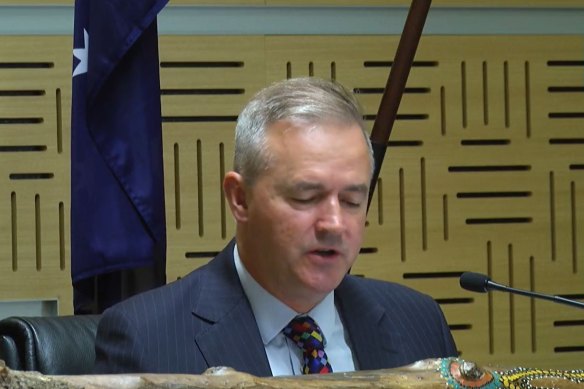 Nelson was arrested on December 30, 2019, and taken to a nearby police station for questioning on suspicion of shoplifting. Instead of being released on bail, she was placed on remand and found dead in her cell on January 2, 2020.
Symes described the case as "harrowing" and said it was "incumbent upon the government to respond to any of those failures".
"Whilst we want to keep this strictness of the system on those more serious offences, we know that we've
…
Read the rest