11

Nov, 2023
Cefali & Cefali offers its expertise in representing clients in San Juan Capistrano and Pleasant Hill, California. Excellent communication and comprehensive research help to build good cases.
San Juan Capistrano, California, United States – November 2, 2023 —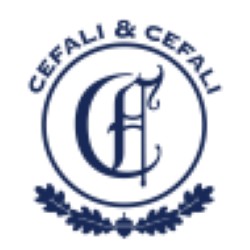 Cefali & Cefali is pleased to announce that the firm has two legal office locations to serve clients better. The locations are in San Juan Capistrano and Pleasant Hill, CA. The husband and wife team of attorneys is dedicated to providing exceptional communication. Each client is provided with Mr. Cefali's personal cell phone number to ensure that the client stays connected. The legal team employs advanced tools to determine the worth of the injuries, as well as the insurance and assets of the defendants. The attorneys are committed to providing excellent care to clients, treating them like family.
At the Cefali & Cefali Pleasant Hill location, only licensed lawyers will handle the client's case from start to finish. Unlike other personal injury firms that delegate work to paralegals and unlicensed individuals, the firm takes pride in its ability to provide victims of personal injury accidents with the focused attention of the attorneys. The legal group is known for its stand against the established authorities (insurance companies). The attorneys assist those who have been injured to receive fair compensation, even when the chances of success are deemed to be low. Insurance companies may try to convince the victim that they alone can assess the worth of injuries and emotional distress. 
The tenacious and competitive husband and wife personal injury attorneys will do as much as possible to ensure that clients receive the total amount of compensation they deserve. The attorneys work hard to ensure that every likely dollar in compensation is secured for the client.
The Cefali & Cefali attorneys handle
…
Read the rest