6

Nov, 2022
A group of California physicians is suing Governor Gavin Newsom's administration over a state law that empowers the Medical Board of California to discipline physicians who espouse opinions about COVID-19 that are not in line with the mainstream.
In a lawsuit filed Wednesday, five doctors asked a district court in California to prevent the law from taking effect and said it violates their First Amendment rights and constitutional right to due process. The doctors are represented by the New Civil Liberties Alliance (NCLA), a nonpartisan civil rights firm.
"California's new 'misinformation' law is the result of an increasingly censorious mentality that has gripped many lawmakers in this country," Jenin Younes, counsel for NCLA, said in a media statement.
"That this shocking bill passed through the state legislature and was signed into law by Governor Newsom demonstrates that far too many Americans do not understand the First Amendment," Younes said.
NYC FIREFIGHTERS, TEACHERS ASK SUPREME COURT TO PAUSE COVID MANDATE THAT COST THEM THEIR JOBS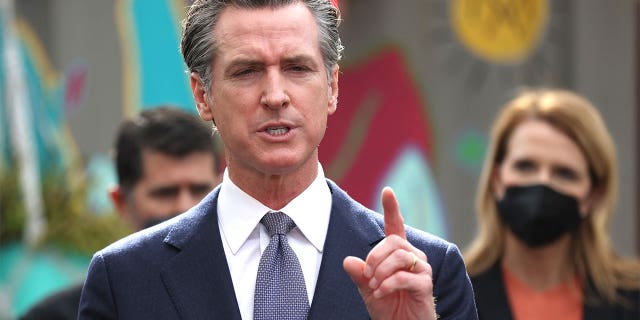 The law is set to take effect on January 1, 2023. It would allow the Medical Board of California and the Osteopathic Medical Board of California to discipline physicians who "disseminate" information about COVID that departs from the "contemporary scientific consensus."
The doctors, who treat patients on a regular basis, say the California law violates their First Amendment rights because "it impedes their ability to communicate with their patients in the course of treatment."
"In safeguarding Americans' rights to free speech and expression, the First Amendment applies not only to expression of majority opinions, but to minority views as well," the
…
Read the rest