26

May, 2023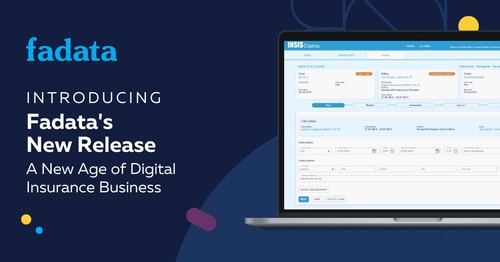 We have built revolutionary technology that enables insurers to react to the changing requirements of modern customers in real-time
New release from Fadata ushers in a new age of digital insurance business with a completely open environment and faster updateability
With the new release of its core insurance software platform, INSIS, Fadata is completely changing the way a core platform serves insurance companies. Fadata gives clients the power to choose between two different database providers, choose cloud provider, and a number of preferred partners for the ultimate flexibility. The new containerised core platform enables insurance companies to have a running environment in mere minutes and makes updates fast for constant access to new business features and functionalities.
Fadata, a leading global provider of software solutions for the insurance industry launches a ground-breaking new version of its comprehensive end-to-end insurance platform, INSIS. Riding high on the back of the success of previous INSIS versions, Fadata's latest INSIS release delivers a completely new low-code process platform.
INSIS is a constantly evolving, single, highly flexible platform that is deployable and can be localised across geographies. It enables products to be released rapidly, processes to be made with speed and efficiency, and delivers reliable, solid operational control and compliance.
Open for business – Complete freedom of choice
Rather than constraining choice, with Fadata and the INSIS platform insurance businesses have the freedom to explore the various vendor options available to them, which has the potential to deliver cost savings and more tailored, efficient operations. Fadata has containerized the individual modules of INSIS creating a fully open environment. Fadata has also added support for an alternative to Oracle DB and expanded options to reach for the Cloud, delivering insurers the power to choose preferred providers according to business requirements.
A complete shift in technology
…
Read the rest