3

Sep, 2023
Published 08-25-23
Submitted by KeyBank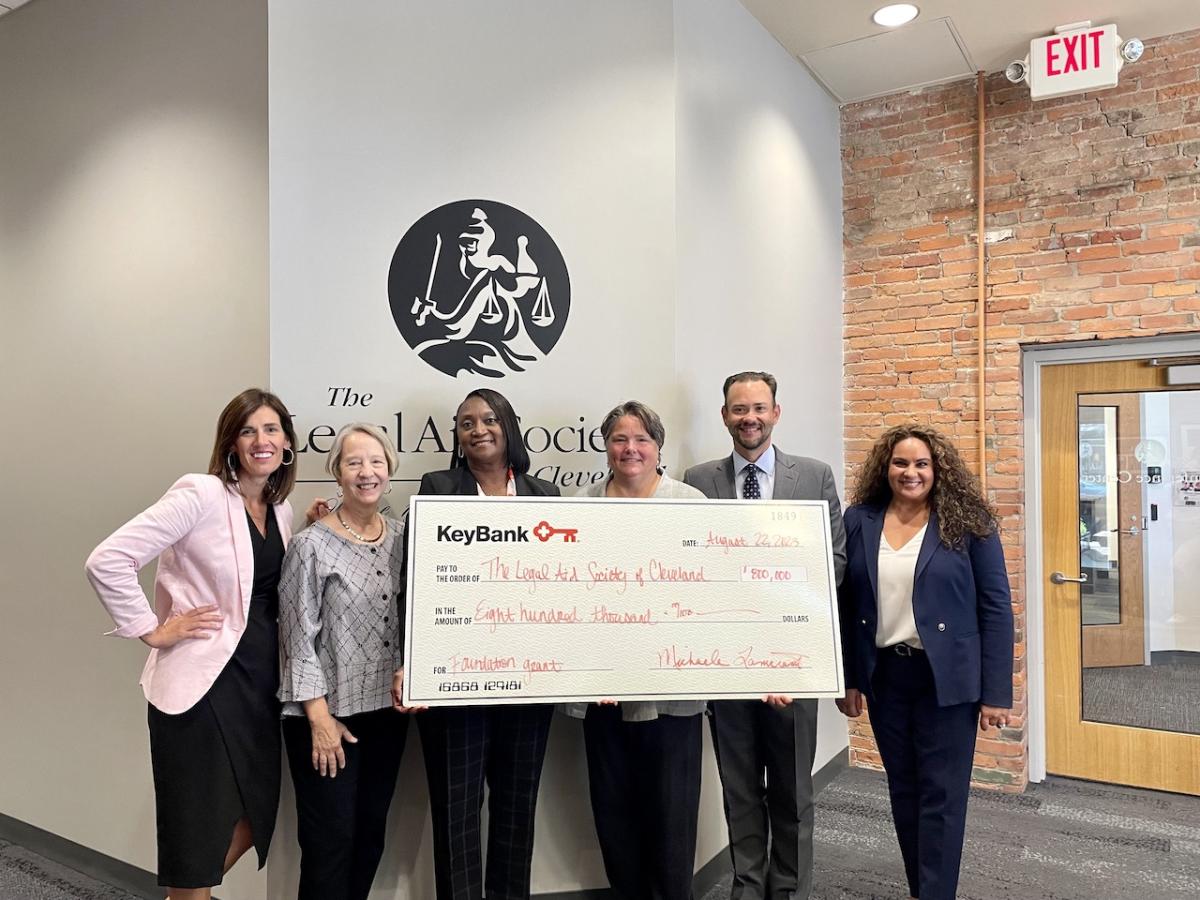 KeyBank announced an investment of $800,000 in The Legal Aid Society of Cleveland to increase meaningful access to courts and government agencies and access to justice for people with low-income.
The Legal Aid Society of Cleveland provides legal services at no cost to ensure fairness for all in the justice system—regardless of how much money a person has. The organization handles cases that impact basic needs such as health, shelter and safety, economics, education and access to justice.
"The Legal Aid Society of Cleveland has helped improve the lives of thousands of people across Northeast Ohio and is a major advocate for systemic change," said Kelly Lamirand, KeyBank's Market President and Commercial Sales Leader for Cleveland. "KeyBank is known for its commitment to diversity, equity and inclusion, especially for marginalized communities, and we are thrilled to support this organization and their ongoing efforts to fight for racial justice, remove barriers to opportunity and meet the needs of clients in our area."
"With this gift, KeyBank shows us how together we can extend justice," said Colleen Cotter, Executive Director of The Legal Aid Society of Cleveland. "This gift is an investment in Legal Aid's new strategic plan and our quest to be better for our client community."
On any given day, Legal Aid attorneys:
Represent clients in court and administrative hearings;
Provide brief advice through one-on-one consultations or at neighborhood legal clinics;
Present legal education and other outreach in community locations like public libraries and schools; and
Advocate for improved policies that affect community members with low-income
In 2022, Legal Aid served 21,700 people through nearly 8,000 cases and supported thousands more through our community legal education and outreach efforts.
KeyBank has supported the Legal Aid Society of Cleveland since 2005 and this latest investment brings
…
Read the rest