6

May, 2023
Insurance firms that "openly embrace" neurodiversity will "inspire autistic and neurodiverse candidates to disclose their diagnosis".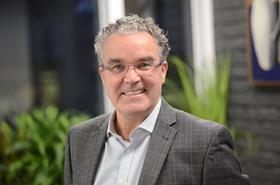 That was according to Johnny Timpson, co-founder of the Group for Autism, Insurance, Investment and Neurodiversity (GAIN), who spoke to Insurance Times about how businesses can be better allies to neurodiverse employees.
A report by the Local Government Association, published in November 2020, estimated that around one in seven people in the UK were neurodivergent.
As a result, Timpson said employers "cannot afford to ignore" neurodiversity when "developing and progressing our equality, diversity and inclusion strategies".
He felt reviewing approaches to recruitment, making time for feedback sessions and discussions and recognising international events were among ways to "support each other".
Timpson also felt firms needed to empower, enable and support colleagues to adjust their workspaces to accommodate their sensory needs and encourage colleagues to learn about preferred interaction styles.
He highlighted that a colleague who experienced sound sensitivity, for example, may prefer to wear noise-cancelling headphones when working in an open-plan office.
Timpson added: "Firms that openly embrace neurodiversity will inspire autistic and neurodiverse candidates to disclose their diagnosis."
'Good conversation'
Meanwhile, Intact Financial Corporation's neurodiversity ambassador Emily Fraser told Insurance Times that people in the workplace "do not need to have all the answers" to have a "good conversation" around neurodivergence.
"We are all individual people – I might be neurodiverse but my needs might be very different to somebody else," she said.
"So, it's about creating an environment where we allow the people around us to talk about their experiences and their needs and to engage in that with positive curiosity."
Fraser, who is dyslexic and has attention deficit hyperactivity disorder (ADHD), added that when people do share their experiences, they need to feel "safe" and that the "information
…
Read the rest