8

Nov, 2022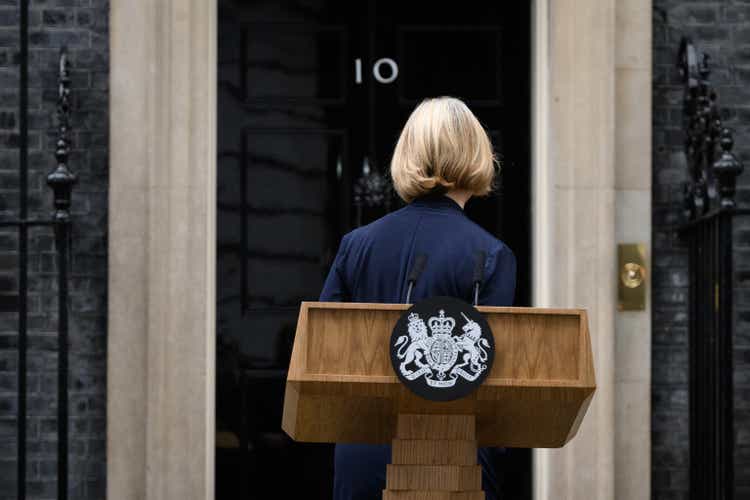 Investment Thesis
The most recent British government under Prime Minister Liz Truss announced a mini-budget on September 23rd that caused a massive turmoil in the financial markets. The British pound dropped to all time lows vs. the USD, UK interest rates skyrocketed and continued selling of UK government bonds eventually lead the Bank of England to intervene in the market to break a vicious circle of self reinforcing fire sales and prevent a market meltdown.
The government was quickly forced into a U-turn regarding its fiscal policy and the first victim was the Chancellor who handed in his resignation. This lead the British tabloid Daily Star to wonder if a lettuce might stay fresh longer than Truss could hold on to her job as a Prime Minister. The lettuce won. Truss announced her decision to resign as PM on October 20th. UK government bond markets immediately started a relief rally.
While the turmoil in the market after the budget announcement was the start of the end of the Truss government it might have also lead to a great investment opportunity in Legal & General (OTCPK:LGGNF), a leading British insurance company. Not only is L&G still down nearly ten percent since then but it is also uniquely positioned to benefit from the market turmoil that the Truss government caused via its most important division.
This might finally be the catalyst that leads to a re-rating of L&G which currently trades at a depressed valuation. But even without an immediate re-rating L&G pays the patient investor a rich 8% dividend while he waits for the market to acknowledge that L&G trades just too cheaply.
I will first give a short introduction to Legal & General. Then I will
…
Read the rest